Marriane de Vaux
Stats
Background
Basic Information
clan: Brujah
gender: female
age: 118
apparant age: 23
height: 1m59
weight: 55 kg
eye color: brown
hair color: black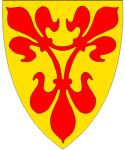 merits: Natural Linguistic, Nobility, Concentration, Manse
flaws: phobia (heights), selective digestion, overconfident, prey exclusion (child, beggar)
nature: Caretaker
demeanor: judge
concept: Noblewoman
generation: 7th
sire: Charles de Beaucourt
Road of Chivalry: 9
willpower: 4
bloodpoints: max. 20
back to top
Stats
| physical | | social | | mental | |
| --- | --- | --- | --- | --- | --- |
| strenght | ++ | charisma | +++ | perception (attentive) | ++++ |
| dexterity | ++ | manipulation | ++ | intelligence (knowledgeable) | ++++ |
| stamina | ++ | appearance | +++ | wits | ++ |
| Talents | | Skills | | Knowledge | |
| acting | | animal ken | | Academics | +++ |
| alertness | ++ | Archery | | Hearth wisdom | |
| atlethics | | etiquette | +++ | Linguistics (politic) | +++++ |
| brawl | | Craft | | investigation | + |
| dodge | +++ | melee | ++ | law | + |
| empathy | + | music | + | senechal | |
| intimidation | ++ | Herbalism | + | medicine | + |
| leadership | | Ride | ++ | occult | +++ |
| larceny | | stealth | ++ | politics | ++ |
| subterfuge | ++ | survival | | science | ++ |
| Disciplines | | Backgrounds | | Virtues | |
| celerity | ++ | retainers | +++ | conscience | ++++ |
| potence | ++ | herd | ++++ | selfcontrol | +++++ |
| presence | +++++ | generation | +++++ | courage | +++ |
| Ogham | + | resources | +++ | | |
| Auspex | + | allies | + | | |
| | | contacts | ++ | | |
| | | influence | + | | |
| Other traids | | | | | |
| Kindred Lore | ++ | | | | |
| Wraith Lore | + | | | | |
back to top
background
Expanded backgrounds
Ally: 12th generation Salubri healer
contacts:
the main scribe of Brussels
someone at the court of Antwerp
some people in Bruges (commercial Bruges)

herd: the mannor personnel and a small village nearby
retainers:
majordomo of the mannor: ghoul with pot. and cel. 1, Pres. 2
Captain of the guard: ghoul with pot., cel. and fort. 1
Senechal: the bookkeeper of the domain, pot. 1 and pres. 2
resources: the village produces enough to keep them and me alive and then some
influence: Some merchants depend on my village's production
languages: Dutch, German, French, English, Russian, Greek, Latin, Hebrew, Spanish, Norwegian, Italian, Gaelic, Arab, Poruguese, Romanian, Basque, Jiddish, Serbo-Kroatic
background
She was born as first and only child of a small nobleman in Taxandria. She showed a lot of intelligence from early on and her father let her take lessons in the nearby abbey of Postel. She studied a lot and read every book she could get her hands on, even some she wasn't allowed to read.
While spending most of her time in the liberary, she also had to take some other courses, like horseriding, some melee fighting and the basics of medicine and herbalism (wich she mostly got out of books anyway), and also how to behave yourself.
When she was 22, a nobleman came at night and asked for lodging on her father's estate. Since he was well-educated, he let the other man stay. But there was something odd, since he slept at day and was awake at night. After a week, Charles de Beaucourt decided that Marianne would be a very good asset for the clan and he embraced her.
After some initial training, Marianne decided that she couldn't stay at her father's place anymore. But since he had a nice fortified mannor some 20 km south-east of Turnhout, she could stay there. The staff was loyal to her and she managed very quickly to ghoul her majordomo. Then she had to present herself to the prince of the region.
back to top